Unf**k Your Bedside Manner: An Introduction to Emotional Intelligence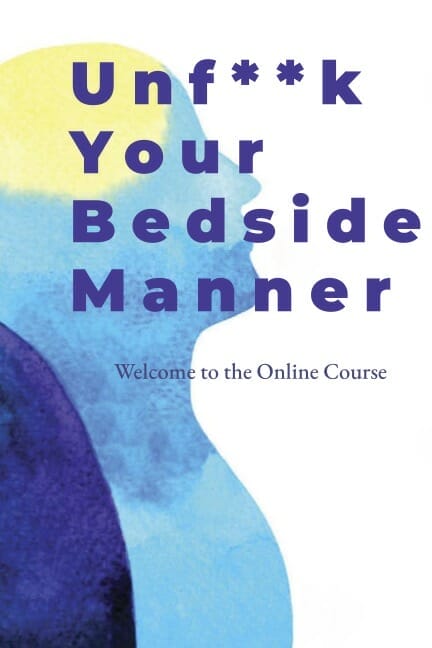 About Course
This course is intended as an opportunity to briefly introduce emotional intelligence. It starts with exploring the three levels of listening, then dives into the five components of emotional intelligence. The purpose behind this course is to provide you with the structure and processes for developing better relationships with your team and patients. It has the potential to save your job or put you on a leadership tract if you follow all the way through the structured material. I openly state that I am selling coaching and coaching products. I am associated with Codebreaker Technologies who also sell coaching and coaching products for personal development.
Show More
What Will You Learn?
1. Greatly enhance your listening skills.

2. Increase your understanding of emotional intelligence.

3. Improve your ability to implement emotional intelligence.
Course Content
Unf**k Your Bedside Manner, An Introduction to Emotional Intelligence
Lesson 1: The Three Types of Listening

Lesson 2: Increasing Your Self-Awareness

Lesson 3: Empathy-What It Is & How to Maintain It Through a 240-Hour Shift

Lesson 4: Motivation

Lesson 5: Self-Regulation

Lesson 6: Social Skills for Emotional Intelligence

Summary
Student Ratings & Reviews
No Review Yet