UPDATE: as of 2021, our sister organization, FindARotation, is now available! You can search available rotations, schedule them instantly, and refer friends for great rewards. SIGN UP for your free account now!
Also, many links below have since changed and may no longer be valid.
Are you looking for a clinical rotation that is not offered by your school? Perhaps you are coming from a smaller school, or the rotation you were seeking is in high demand and there is no availability. This may lead you to explore options outside of your academic networks, such as a clinical rotation agency. However, there are many factors that should go into this decision before forking over thousands of dollars to a third party placement agency.
In Setting Up Your Own Medical School Rotations, we covered some of the DIY methods for setting up medical rotations independent from your school. Of course, these can be time-consuming to prepare and you often end up right back where you started.
In Using Medical Rotation Agencies for Externships, we advised on the risks and benefits of using an Externship Agency to set up your clinical rotations. Following the Do's and Don'ts described can save you a lot of time and headache later on if using these programs. But for those that want a little more information comparing the traits of existing rotation agencies, this article will help clarify the pertinent costs, options, and concerns to get the experience you are looking for.
NOTE: All information stated in this article is based on the best interpretation of the author from the resources hyperlinked below. There may be updated, incorrect, or missing information. Please review the links that are given and each company's own website for updated information.
What are Clinical Rotations?
Clinical rotations are a mandatory arrangement of clinical experiences that allow students to gain insights and hands-on experience in a clinical setting. Most healthcare related degrees and certificates will require a certain number of hours or months under the supervision and guidance of a clinical preceptor. This allows students a safe place to learn, make mistakes, and gain experiential competencies that are relevant to their future occupations.
Traditionally, medical students were required to complete approximately two years of clinical clerkships following their first two years (basic science) of medical school. The LCME allows schools to create their own curriculum, which also includes the required clerkship hours and activities that must be present to gain clinical competency. The AAMC Weeks of Instruction metrics place the average clinical timeline for medical education to be around 65 weeks of rotations.
The Cost of Medical Clinical Rotations

The first thing on many students' minds when using a new product or program is cost. For Basic Sciences, this may be the cost of textbooks, video lectures, or prices of various Q-bank options. For Clinical Sciences, it's a little different. You may either stick with the options your school has given you, or you may seek outside help. For many international students, they have no real choice but to go through a third party.
For services such as Clinical Rotation placement, some companies are very forthcoming with their costs and services. Others provide zero transparency regarding their price, location options, and general policies that students should be aware of. For modern-day students, business transparency is vitally important, but with high demand and few competitors, many of these companies have not been forced to update their business practices for many, many years.
Here are the current weekly costs of the 10 top-rated companies on Google search results (as of August 2019). They are listed in no particular order:
MedClerkships (from their FAQs)  $450-500+ /wk
"Our programs are a minimum of 4 weeks in duration. Tuition fees for single 4-week blocks typically begin from $1,800 – $2,000. Discounted packages are available starting at 12 weeks and longer."
AMOpportunities (How-it-Works)   $275-750 /wk
"Our 4-week rotations cost between $1100 and $3000 dollars."
+/- Experience Fee "Experience fees are between $999 and $4,000 depending on experience type and exposure…This covers physician payment, coordination services, and administrative costs."
US Medical Extern (Pricing page)  $500 /wk
In partnership with Bridgeport Family Medicine:  "$1,995 per 4 week rotation"
United Medical Rotations (FAQs page)   $350-400 /wk
"Rotations in Atlanta are $350/wk and $400/wk in the Metro D.C. area."
Americal Externship (Pricing page)  $500 /wk
Sumerset Family Medicine: 4-week for $1995
FMG Portal (PRICING Page)  ?
Despite NO mention on their "Pricing Page", after a little digging, I was able to locate some pricing. From their Featured Placements page, you can click on one of the six locations to bring up prices. They seem to run from about $400-800 /wk.
CHHA (ClinicalPrograms.com; FAQs)   ?
As you can see, prices range significantly from one agency to the next, and even within each agency depending on clinical rotation options. Many of them provide no price transparency for students, which can leave a lot of room for students to be taken advantage of. It is recommended all students use caution when searching outside of their school's resources and networks. Gaining the desired student clinical rotations may require some due diligence.
Prices can vary depending on many factors, including location, specialty, and demand. However, it is also not clear what percentage of these charges go to the preceptor (if any) and how much is kept in-house. Your preceptor may not even realize how much revenue their work is generating for an agency.
My personal experiences seem to indicate that these stated numbers are much more conservative than some companies may wish to admit. Most of my clinical rotations ranged in the $600-1000/wk range.
Student Externship Costs and Cancellations

Another aspect for students to consider is the handling of financial transactions. What type of deposits are required? Are there "hidden fees" and other charges to be aware of? What if I need to cancel my rotations? Is there a refund policy?
Unfortunately, this is not easily accessible from many of the company's websites. There is also a wide range of differences in payment schedules, fees, and cancellation policies that are only accessible to currently enrolled students (i.e, only after forking over the money). Some are more transparent than others, making me even more concerned regarding what is hidden behind closed doors for their competitors.
Kept in the same order for consistency:
According to the MedClerkships FAQ Page, they require "Tuition balance payment must be made in full no later than 4 weeks in advance of Standard (or 8 weeks for some Premium) programs' confirmed start date." There is a $200-500 deposit, which is refundable up to 8 weeks before a Standard rotation. Refunds are basically non-existent with the page stating, "Once preceptor information has been assigned and made available, tuition fees are refundable only with an official government visa rejection notice." Luckily, they have one of the best-formated FAQs Pages for easy access to the information. One miscellaneous note of interest, they also have the MedClerkships Diplomat Program for students to use their referral program. However, the referral cost doesn't seem to be stated.
AMOpportunities requires that a $499 deposit be put down prior to scheduling your clinical rotations, and the remainder of all rotation charges be paid 45 days PRIOR to starting your clinical program. They also charge a $50 Handling Fee for every transaction. There seems to be no mention of a refund policy. It was also difficult to navigate their website for information because they isolate each question into an isolated blog-style format. You have to click through 40+ pages to read all of the Q&A.
US Medical Extern made no earnest attempt to clarify their policies whatsoever. The website is pretty generic. They don't even argue for themselves over the competition. Your best bet is to contact the owner-operator, Dr. Malik at USMedicalExtern@Gmail.Com.
On the United Medical Rotations FAQs page it states, "You will receive an email with an electronic invoice from our accounting department prior to the start of your rotation, or the Monday of. This invoice will be in the amount of your entire rotation." Payment closer to the start date gives you more time and leniency than some the competition but they have few sites available and seem to cater to students who want to sign up for a single rotation. Also, there is no mention of a cancellation policy, refund policy, or other transaction fees so be aware of that. This could be a good option for a single rotation, but if you want to set up multiple clinical rotations at once, consider choosing another service.
American Externship is a medical clinical experience based out of Somerset Family Medicine in Michigan. Dr. Neil Jaddou owns and operates the externship side-gig from his facility (similar to US Medical Extern above). There is still no mention of cancellation or refund policies on the FAQs page, but you may reach Dr. Jaddou via email at neiljaddou@yahoo.com.
AmeriClerkships Payment tab on their FAQs page gives several payment-plan options. Similar to MedClerkships, they only offer cancellations due to visa issues, stating, "Please note that cancellations may be costly, and are highly discouraged… is only refundable if supported by an official U.S. visa or applicable institutional rejection letter." Their Legal Notice also states that no refunds, credits, or exchanges are permitted for any clinical rotation. This may denote reasons outside of the student's control will also not be refunded.
FMG Portal fails to provide any meaningful information to students via their website. The Terms of Service page is currently unused/blank and no other page seems to state any information regarding finance and scheduling policy (including their Pricing Page).
ClerkshipMD provides zero transparency regarding student-related policy, as they did with the cost above.
Despite CHHA having a snazzy website, it is not easy to find documentation regarding student externship policies. There are only 4 questions on the FAQs page, and nothing mentioning costs, deposits, refunds, or cancellations.
On a personal note here, having a clear cancellation and refund policy is a very important business practice for ANY industry that wishes to provide adequate customer service to their patrons. The fact that no such policy seems to exist for most of these companies hints at the potentially predatory nature of the system. Use these services with caution.
Clinical Rotation Locations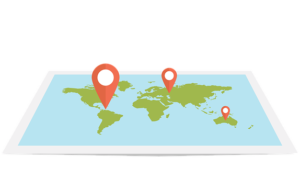 MedClerkships: One of the few companies that state plainly what students want to know!
Their current list includes: New York, NY; Chicago, IL; Washington DC; Midland, MI; Atlanta, GA; Edison, NJ; Houston, TX; Baltimore, MD; Miami, FL; Phoenix, AZ
AMOpportunities has no discernable list of sites for clinical rotations on their website. Again, it is very difficult to navigate as each question, comment, and page sends you to a new page. If there is a list, I was not able to find it.
US Medical Extern appears to hold one owner-preceptor, Dr. Awais Malik, meaning they have only the one clinical education site available: Bridgeport Family Medicine in Bridgeport, CT. I'm not sure how this is ranking highly in Google searches with such limitations. Either way, for the price you can likely find a location with more availability unless you really, really want to go to Bridgeport.
Based on the FAQs for United Medical Rotations, they have two locations. "We are based out of Midtown in Atlanta, Georgia! We have a large hub of preceptors and rotations available in Atlanta, Georgia, as well as the Metro Washington D.C. area."
American Externship is another independently run and operated clerkship, with Dr. Neil Jaddou being the owner-preceptor. His single, family medicine externship is available in Troy, MI.
AmeriClerkships provides no transparency to possible locations until you are an active, paying "member". They have various memberships ranging from $299-1499 depending on your needs and level of education (membership does not include costs for clinical rotations). Once active, you may use their MyClinicals database to search for rotations.
FMG Portal has a Featured Placements page, which currently separates ALL clinical rotations (not featured ones) into six generic categories. Frankly, it's a mess, but here are the locations I could dig up: Florida, Georgia, North Carolina, Tennessee, Nevada, Washington, California, New York, New Jersey, Maryland, Connecticut, Washington DC, Virginia, Pennsylvania, Illinois, Indiana, Michigan, Missouri, Oklahoma, Kansas, Kentucky, Ohio, and Texas. This is by far the most extensive list that is available to the public.
Unfortunately, ClerkshipMD's Clerkship page promises everything but provides nothing in the way of location information. Generalities and typos simply don't provide the specific information students want. It was very unclear to me what locations or opportunities may be available at this time.
CHHA: According to the "How do I select a Program" tab on their FAQs page, it seems that only after an applicant has been accepted will they be given a list of possible rotations (similar to AmeriClerkships). According to their website map, these clinical rotations are all in either San Antonio, TX or Willoughby, OH at this time.
Physician Awareness and Student Protections
It is always great for students to have more options than may be given to them traditionally. These types of services are often co-opted by smaller schools and Caribbean schools in order to fill their clinical academic responsibilities to their students. But it is important to note the differences and the potential consequences of using these agencies.
If you followed my article, Using Medical Rotation Agencies for Externships, you will know some of the troubles I had during my fourth-year clinical rotations. Medical school is difficult enough without also needing to risk shady business practices or companies that do not have the student's best interest at heart. It is recommended you speak with your school first to see what their experiences and thoughts may be regarding any agency you are looking into.
However, if you were not successful in Setting Up Your Own Medical School Rotations, then using a third party like the companies listed above may be an option. There are many more that were not mentioned here: some big, some small. This was a convenience sample based on Google results for clinical rotations and externships.
If you have the ability, pick ones that are less corporate and more willing to work with you financially. Ask questions regarding cancellation policies, refunds, and make sure that the company does not hold complete authority over your academic life.
For those looking to maximize their learning capacity and increase their chances for a Letter of Recommendation, prepare for the 1-Minute Preceptor Podcast. This show will be the newest addition to our lineup at FreeMedEd.org (in association with InsideTheBoards), along with the Medical Mnemonist Podcast. The 1-Minute Preceptor will be dedicated to interviewing physician-preceptors in many specialties, learning environments, and demographics. Their collective insight will hold a treasure trove of pearls for students in their 3rd and 4th year. The 1-Minute Preceptor Podcast trailer episode will be released soon, giving you the opportunity to subscribe early and never miss an episode!