How to be a (next-level) Frugal Medical Student
You've made it to medical school. You are on the path to wealth and riches…or at the least a comfortable income level. We aren't all in this for the money. After all, the AMA found that 75% of medical students and residents stated that helping people was their main reason for wanting to become a doctor.
But what to do about finances until that lofty day when you begin receiving your physician salary (or private practice equivalent)? Some students may have some family funds to dig into: maybe a personal credit card in which they are not responsible for the payments. Some have sufficient financial aid to cover their needs. For the rest of us, it's time to hone your frugal medical student skills!
One of my favorite physician financial advisers, the White Coat Investor (also see his book, and podcast) often states that the best way to control physician debt is to "live like a resident." What he means is to be a frugal medical student even when making that big paycheck and learn to get your debts paid off quickly. But what about us students in a perpetual state of increasing debt? Here are some simple tips to being a frugal medical student!
Decrease Expenses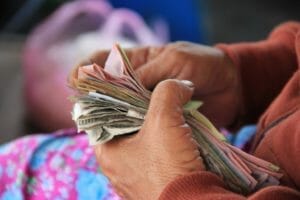 First, let's trim the fat. This seems obvious, but so many students may forget about that $8 recurring monthly Netflix charge, or the game app you purchased months ago and only played once despite that monthly bill. Many students have several auto-renewing expenses that they can get rid of, saving dozens to hundreds of dollars a month.
Second step: coupon clipping. Ok, so the clipping part is a bit dated, but the strategy remains strong. Many manufacturers website will allow you to sign up for their monthly coupons to be sent to your email, or even have phone apps you can scan during checkout. Many grocery stores also have similar technologies to increase savings.
With websites like Groupon, LetGo, OfferUp, and LivingSocial you should never again pay full price for something unless it's absolutely necessary. Needing study material or entertainment media? Try the library! Local public and university libraries are the local Fort Knox of textbooks, music, movies, and much more. Some even have access to research journals and other for-pay databases that can be very useful! And refrain from those impulse buys when out and about (i.e.: never shop on an empty stomach!).
Make an Income as a Medical Student
Lastly, make a buck…if you can spare the time. Depending on your schedule and study habits, this may only be possible certain semesters or not at all. However, I had many classmates driving for ride-sharing or delivering groceries to help pay for their own groceries and gas. One friend's significant other learned how to make homemade pizza and sold these to the other students. I even, for a short time, developed a second-hand furniture arbitrage from my apartment.
Don't forget there's always blood donation and clinical research trials that can be signed up for (been there too). You have to do what you can to make ends meet! No shame. Check out The Penny Hoarder for some great tips and tricks to save and make money on a tight schedule.

Further Direction
There are many more suggestions out there that may better fit your personal needs. Just remember to have a plan and realize you may need to change it frequently. For some, it is worth a little time doing handyman jobs a few hours a week to be able to eat a little nicer the following week or enjoy a day out with their friends. It's also a bit easier to study when finances aren't weighing as strongly on your subconscious.
One other resource you may find comforting in the stressful medical school period is from an anesthesiologist's guide to a freedom and happiness, TheHappyPhilosopher blog.
Please leave any tips and tricks you know of that can help other students! And remember, this stressful point in life is a phase. It is temporary. Good things are on the horizon.