Online Medical Education Summit 2020- Resources, Advice, Expertise.
Sorry, this event is over! But don't worry. You can watch the event replay Playlist!
If you have ever wondered what the best resources for medical students and premeds are you may have received many suggestions from other students and teachers. Maybe they succeeded by using these resources or maybe they simply liked the format of this one over its competitors.
Anecdotes aside, there are few objective measures on which to assess the many video courses, online question banks (qbanks), medical flashcard decks, and other medical education (MedEd) resources in existence…until now!
This year, FreeMedEd will bring you the first annual Online Medical Education Summit! During this first event (to our knowledge) of its kind, you will be able to:
Meet and speak with medical education companies to see how they stack up to their competition
Hear physician educators & learning experts pearls of wisdom for preparation and learning
Discuss the changing medical education environment with premed & med students online
And MORE all from the comfort of your home!
Physician Educators and Medical Learning Experts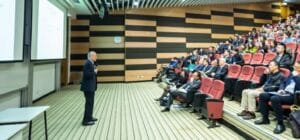 Our panel of experts ranges from learning specialists to medical education reformists to exam-prep gurus. They will help prepare students for upcoming classwork, quizzes, board exams, and anything else that education can toss at you! With years of educational experience, these physicians and instructors will share their knowledge and expertise with learners on our Main Stage throughout the day.
We have a number of great presenters and topics this year that you will not want to miss! The Guest Speakers and lineup will be available at FreeMedEd.org/OMES once the schedules have been finalized. If you would like to be kept up to date with upcoming events and notices, make sure to register for our Newsletter. Updates will also be available in our upcoming Medical Mnemonist Podcast episodes so Subscribe now and don't miss a thing!
Online Medical Learning Resources
Most of these names will be familiar to premed and medical students. If you search for "medical student/medical school resources", many of our attending vendors will be at the top of the list! From popular online medical lecture series, like Kaplan, to top medical mnemonics videos from Picmonic, learners will be able to interact with some of the biggest players in MedEd!
With approximately a dozen attending online-based medical education platforms and student organizations, there will be something for everyone. You will find them in the Expo area within our medical summit where you can chat with them personally. Many may be offering discount codes and some will be participating in Main Stage lectures as well. Students can jump from one Expo booth to another and have all of their product and study questions answered in real-time!
With the recent news that the USMLE Step 1 will be changing to pass/fail, you can also find out how these organizations are planning to handle changes internally and any new products that may be coming out.
Student & Physician Organizations
Not only will participating students be inundated with great educational expertise and speak directly with the best resources available for medical students, but they may also speak to their peer leaders through their organization booths.
Student and physician Expo booths will look and act the same as Vendor booths above. However, you can ask questions from leading medical students about their experiences, benefits to joining an organization, and inside information on any changes coming up.
Costs vs Convenience?
We are making this event FREE for students to attend. Unfortunately, we may have a limited number of free tickets available but current projections should leave 1-2000 tickets free for all students. If we are unable to create an unlimited number of free tickets, Overflow tickets will be kept at a reasonable cost (around $5-10).
Our hope is to bring this great convention to as many medical learners as possible in the most efficient way as possible. No driving/flying to city-based conventions. No need to rent a hotel room for the weekend. No need to worry about TSA or being stuck somewhere due to flight cancellations (especially now with the Coronavirus scare!). Simply log in on your computer anywhere that is convenient for you!